Brainiac Astronaut Academy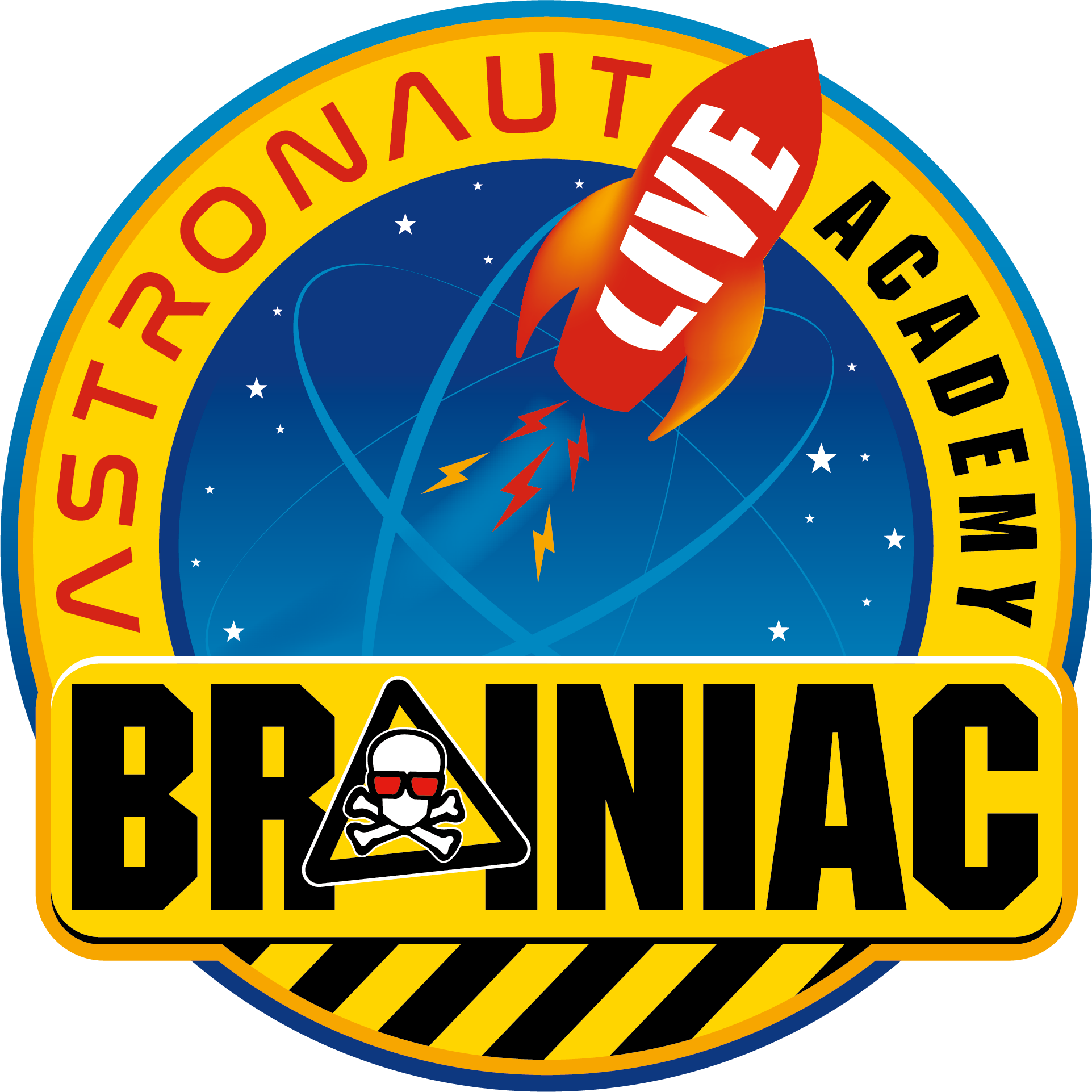 Please note the seating for this show will be at tables of 4 or 6. We run an unreserved seating policy and seats are allocated on a first come, first served basis.
Dan Colman Creative presents
BRAINIAC LIVE!
Astronaut Academy
Join the Brainiacs, immerse yourself in the Astronaut Academy and see if you can be the ultimate Astronaut.
Strap on your safety goggles! The Brainiac team are back with Brainiac Astronaut Academy in their brand new, most out-of this world show yet

It's 2037 and the Brainiac Team are ready to explore new worlds and the red planet but need your help to design, build and launch your very own rocket.
This hugely entertaining, 60-minute hands-on immersive workshop experience, led by the Brainiacs provides our young Astronauts and their families with an opportunity to test their Rocket Design, Engineering, and Space exploration skills!
The Brainiac team will help you build your ultimate spacecraft but choose your craft materials wisely, understand the science of space and remember it's t-minus 60 and the clock is ticking to Launch.
Join the Brainiacs and see if you have what it takes to be a Space Explorer
Brainiac Live Reviews
Excellent – the Science Museum meets Top Gear! - The Guardian
it's absolutely addictive and we just want to see more! Edinburgh Fest for Kids 5****
The Best Family Shows to catch this Summer. The Telegraph
Not for the faint-hearted, but great fun for the fearless. Bournemouth, Echo
Since 2008 Brainiac Live! has played to packed houses across the UK and Internationally in theatres, holiday resorts, Festivals and events, blowing the minds of over 800,000 children and their families.
Alongside the stage show, Brainiac Live! Detective Academy launched at the Sydney Opera House in 2018 and as part of the growing popularity of immersive entertainment in retail space, had its UK & International shopping Centre debut at the Sovereign Centre, Weston-Super-Mare in July 2021
Children's Shows
£12.00
27-August 29, 2022
60 minutes
Coventry : Assembly Festival Garden
The Queen of Flanders
5+